Registration is required in order to receive Email Notifications, access the Online Directory of residents, and access Restricted Documents under the OPCCOA tab. This is to protect the privacy of the community.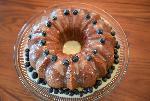 May Neighborhood Social
Click on the picture to
view the entire album
Today's Events
Tomorrow's Events

Current Conditions:
Fair, 76 F
OPCC News & Events
A Message From Your Board President, Tom Mackin


You might have noticed some increased police activity in the community recently. The first incident occurred when CCSO tried to serve a warrant on an individual in the apartment complex north of the community. He escaped through the back door and entered the Country Club through Feather Oaks Court. The deputies shut down all traffic in the community until the fugitive was apprehended. The next incident was the "break in" of several cars on Westminster Drive. Some very expensive property was stolen. Even though this is a gated community, I cannot emphasize more strongly that if you leave your car out overnight, LOCK THE DOORS.


Message from the ARB

The ARB has decided to request that any item to be brought before the Board should be submitted to Marsh Management (Susan Bailey) before the close of business on the Monday before the Tuesday ARB meeting. This will include the completed application, a color photo of the residence/project area, and any fees required. This will allow for better planning and time management. Walk-ins often take more time than advance submissions and it is unlikely any resident just decides on the project the third Tuesday of the month. Walk-ins will be addressed at the end of the scheduled meeting, time permitting, since the Board of Directors begins right after the ARB time slot. Anyone that does not get reviewed will likely wait another month.

Interested in Writing an Article for the Newsletter?

Click Here for Tips and Deadlines

Deadline for submitting articles for the August issue is Friday, June 26th. Submit articles to Marilyn Mackin at marilyn472@aol.com. See the website for tips and production calendar.

Mah Jongg

Thursdays 1-4pm

Come join us on Thursdays from 1-4 in the Community Building. We are always looking for new participants and are willing to teach you the game.

Community Library

Tues w/ Randy 10am-12pm, Free Coffee & Donuts
Thursdays 2-4pm, Free Snacks & Beverages
Saturdays 11am-1pm, Free Snacks & Beverages

Stop on by, meet the librarians, check out the selection of fiction, non-fiction, children's section, cookbooks and more. Chat with neighbors, grab a snack. It's a happy place.

Note: the library will be closed on July 4th.