August Gardening Tips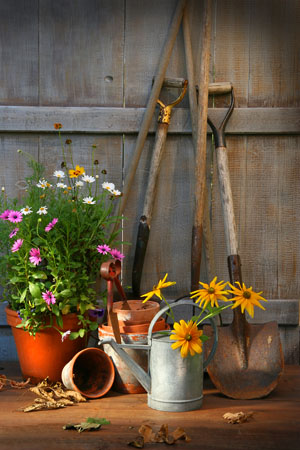 What can I plant now?
Bedding Plants: Plants that are heat tolerant for these hot summer days are vinca, gaillardia, bulbine, and coleus. Remember to check to make sure plants are getting enough water during hot summer days. To learn more about planting annuals, click Here.
Vegetables: Fall vegetables can be planted now including lima beans, cucumbers, eggplant, peppers and tomatoes . Click Here to learn more about planting vegetables in North Florida.
Bulbs: Aztec lily, butterfly lily, walking iris, and spider lily can be planted now during summer months. Click Here to learn more about planting bulbs.
Herbs: Bay laurel, ginger, Mexican tarragon, and rosemary may be planted from young plants now, but not from seeds. Click Here to learn more about planting herbs in North Florida.
What maintenance is required this month?
Fertilizer Bans: Certain areas of Florida have bans in fertilizing during the summer rainy season. Check to see if such a ban exists in your area.
Annuals and Perennials: Remove spent blossoms and apply a fertilizer to extend the flowering season into the fall. Click Here to learn more.
Palms: Check palms for a magnesium or potassium deficiency by looking for yellowing of palms. If you see it, consider applying an appropriate palm fertilizer. Click Here to learn more.
Summer flowering shrubs: To encourage new growth and flowering, trim lightly over the summer months. For Azaleas, don't prune after mid-July to protect spring blossoms. click Here to learn techniques on pruning.
Lawn Pests: Unhealthy grass may be because of insects infestation such as chinch bugs. Click Here to learn more. Click Here to learn how to determine if your lawn is being affected by insects such as chinch bug.
Always good to...
Trim St. Augustine grass at 3-4" high
Deadhead flowers to promote growth
Check your irrigation system to ensure plants receive enough water
For more information on lawn tips, please visit http://solutionsforyourlife.ufl.edu/lawn_and_garden/